Our Latest Message:
Parsha T'tzaveh: You command
Tongues of fire is known phrase during the first century. According to the Qumranic documents 1Q29, 4Q376 and 4Q408 the "tongue of fire" is connected with Urim and Thummim in discovering the will of G-D and the high priest would rely upon it (Num 27:21; 1 Sam 28:6).
​
Tongues of fire (in Qumranic writings) and even the traditions as recorded by Josephus (Ant 3.214-215) indicated that a miracle happens and the appropriate stone (either Urim orThummim) would shine forth as a brilliant light - known to them as "tongue of fire."" 4Q376 Frag 1 Col 1, Frag 2–4 (w/ 4Q408 Frag 2) and 4Q376 Frags 5-7: shows that the Urim was used to test whether a prophet was true or false. The show on the "tongues of fire" in each head of the apostles and the disciples with them was an affirmation a sign to everyone that these were proven to be "true prophets.""


And when the day of Pentecost was fully come, they were all with one accord in one place. And suddenly there came a sound from heaven as of a rushing mighty wind, and it filled all the house where they were sitting. And there appeared unto them cloven tongues like as of fire, and it sat upon each of them. And they were all filled with the Holy Ghost, and began to speak with other tongues, as the Spirit gave them utterance."
​
Acts 2:1-4
Weekly Torah Portion
Ki Tisa | When you take a census
Exodus 30:11-34:35
Everyone over twenty years of age who is subject to the census is to give this offering to the L-RD — the rich is not to give more or the poor less than the half-shekel when giving the L-RD's offering to atone for your lives. | Exodus 30:14-15
Summary


Moses takes a census of the Israelites and collects a half-shekel from each person (30:11-16)

G-d tells Moses to construct a water basin and to prepare anointing oil and incense for the ordination of the priests. Bezalel and Oholiab, skilled artisans, are assigned to make objects for the priests and the Tabernacle. (30:17-31:11)

The Israelites are instructed to keep Shabbat as a sign of their covenant with G-d. G-d gives Moses the two tablets of the Pact. (31:12-18)

The Israelites ask Aaron to build them a Golden Calf. Moses implores G-d not to destroy the people and then breaks the two tablets of the Pact on which the Ten Commandments are written when he sees the idol. G-d punishes the Israelites by means of a plague. (32:1-35)

Moses goes up the mountain with a blank set of tablets for another 40 days so that G-d will again inscribe the Ten Commandments. Other laws, including the edict to observe the Pilgrimage Festivals, are also revealed. (34:1-28)
​
Moses comes down from the mountain with a radiant face. (34:29-35)

Haftarah

1 Kings 18:1-39

Brit Chadasha Reading

Luke 11:14 –20
Acts 7:35–8:1
1 Corinthians 10:1–13
​2 Corinthians 3:1–18
The L-RD's App: The Appointed Times
​[PURIM], PASSOVER, UNLEAVENED BREAD, FIRST FRUITS, SHAVUOT, YOM TERUAH, YOM KIPPUR, SUKKOT, [HANUKKAH]

Passover was clearly instituted before the tenth plague that hit the Egyptians before the Israelites were allowed to leave Egypt. G-D instructed Moses and Aaron in Exodus 12:1-13 to sacrifice an unblemished male lamb, a year old (v. 5) and to kill it at twilight (v.6).
Part of the directive was to take some blood and put it in the door post and on the lintel of the house (v.7). They shall eat the lamb meat roasted, with unleavened bread and bitter herbs (v.8).


Reasons to observe the L-rd's Feasts


1. It speaks about a Messianic prophecy/Typology of Messiah

2. Each appointed feasts represent a monumental event in the past

3. Covenants were given during the Appointed Feasts

4. It provides time-table for the salvation of G-D's people

5. It acts as a guide and check-point to the people of the L-RD.

6. It provides a shadow of what is to come for the Body of Messiah
​
7. The L-RD meets/deals with His people on His Appointed Times

​


This month:
Powered by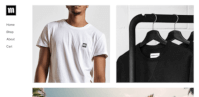 Create your own unique website with customizable templates.